Jul 29, 2013
FOURTH ANNIVERSARY CELEBRATION
May 20, 2013
A REVIVAL IS COMING!!!!!!!!!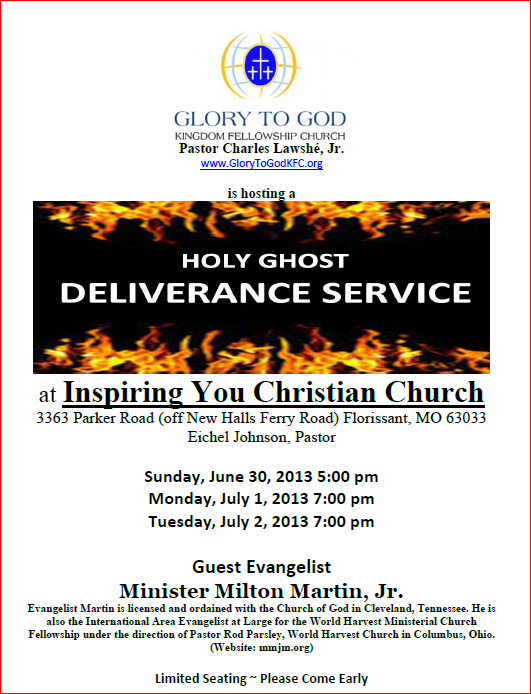 A congregational fast will precede the revival from June 24 - 28 (see church calendar for specifics).
May 10, 2013
Dial-in Corporate Prayer
Beginning Wednesday, May 15 at 7pm, we will begin Dial-in Corporate Prayer. If you are interested in joining, please email us at glorytogodonline@yahoo.com and we will provide you with the phone number and access code.
Recent Forum Posts:
•
JustinNob
(Jan 1, 2015)
•
joytmene
(Dec 21, 2014)
•
ehrlalu
(Dec 19, 2014)
•
Moving Forward Embracing Chang...
(Mar 25, 2014)
•
Loneliness
(Jul 18, 2013)